This year, Everyday Muslim Are Pleased to Announce the Launch of Our Inaugural Photography Competition.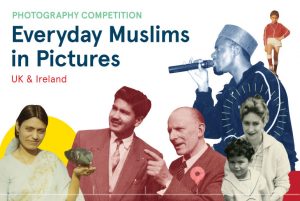 The Everyday Muslim digital photography archives are one of the largest collections of images documenting everyday Muslim life in the UK.
Entrants to the competition will be invited to take part in an exciting new competition that shines a light on both new talent and photographs from family collections. With the additional opportunity to be featured in the archive collection, an exhibition, publication or documentary and be mentored by a successful media professional.
The theme of the competition is 'everyday Muslim life' and any budding photographer from the United Kingdom and Ireland can take part. Submissions can be either new or old photos from your personal collections or family album. Photos can show; activism, art, buildings and places, celebrations and festivals, childhood, education, faith, family, food, travel, home, leisure, work or even the current pandemic.
Winners will be decided by our panel of expert judges, which include talented professionals from photography, archives, journalism, media, travel and television.
The Prizes
Three overall winners will each receive a £100 retail voucher and have their images discussed by the expert judges during a live broadcast at our virtual awards ceremony. They will also be included in exciting new Everyday Muslim projects and subsequent collaborative ventures.
Ten exceptional entries will also be broadcast live at our virtual awards ceremony and included in future Everyday Muslim projects and collaborations.
 About the Competition
The competition will open at noon (GMT) on March 11th 2021.
All entries must be received by 23:59 (GMT) on July 20th 2021.
Open to ALL global entrants, however, images are to depict Muslim 'everyday life' in the UK or Ireland.
Entrants cannot be related to any persons organising and/or judging the competition.
Competition is free to enter.
Submitting an image to the competition means you agree to accept the competition rules, terms and conditions.
Meet the Judges
Meet our panel of expert judges, which include talented professionals from photography, archives, journalism, media and television and learn why they are enthused to take part in this unique competition.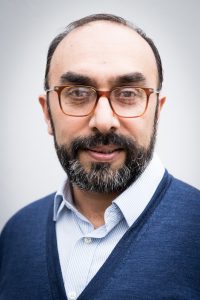 Navid Akhtar
is the Founder and CEO of
Alchemiya.com
, a video streaming service offering Movies, Drama, and Documentary about Islam and Muslims.
"Growing up in East London it was difficult for me to ever come across anything that could explain the history of my family and my community. Everyday Muslim is doing an important job in recording the past and present of what it means to be a Muslim living in Britain. Importantly they are doing this with help from the community, so we know that what is being preserved is a true representation. It  is a valuable and important resource for anyone wishing to research our history, and the competition is an excellent opportunity for everyone to contribute."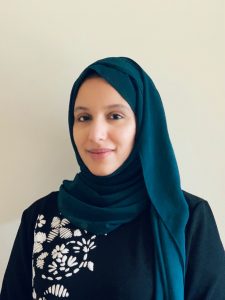 Zara Choudhary is Founder and Editor-in-Chief of Sacred Footsteps; podcast host and writer on topics pertaining to Islamic history, archaeology and culture.
"To have a visual archive of one's community and heritage, is a priceless gift, especially for generations to come. This competition is an opportunity to contribute towards that  because it is often the mundane, 'every day' acts that, when photographed, end up telling us the most about lived realities and communal experience."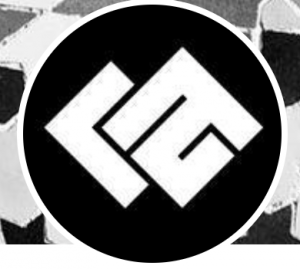 Rooful Ali is an award-winning photographer with an incredibly diverse portfolio, featuring weddings, events, portraiture, modest fashion through to travel and humanitarian work. He also undertakes workshops to share his passion for photography with everyday Muslims.
"The Everyday Muslim photography competition is a wonderful opportunity for literally everyday Muslims to share their images across the nations to help present a visual tapestry of the fabric of society, from a Muslim perspective – capture and present to all, the past, present and creates the future history, visually."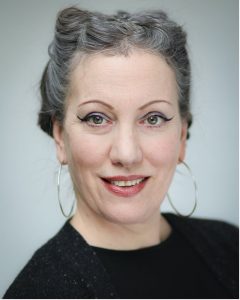 Dr Michelle Johansen is Interpretation Manager at Bishopsgate Institute where she teaches modern London history using original archive sources such as photographs, letters and pamphlets.
"The photographs submitted for this competition will capture people, places, and seemingly 'unimportant everyday' details that will otherwise be lost to us forever."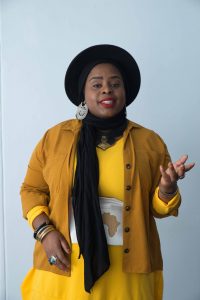 Muneera Pilgrim is an international Poet, Cultural Producer, Writer, Broadcaster and TEDx speaker.
"For communities to come together to represent themselves in this way is powerful and game-changing. We are taking control of our narrative."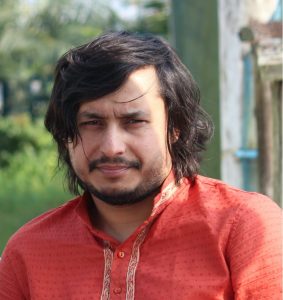 Tharik Hussain is a travel writer, author and journalist whose words and photography have been published across the globe.
"The competition will allow hidden talent in the community to emerge and be recognised, as well as contribute to a growing and valuable resource that documents the Muslim heritage of our country."
Rules, Terms and Conditions
Submitting Entries
The competition will open at noon (GMT) on March 11th 2021.
All entries must be received by 23:59 (GMT) on May 17th 2021.
Entries can only be submitted through the

online submission platform.

Submissions must be in a digital jpeg (JPG) or TIFF format and at least 5mb in size.
People under the age of 18 must-have consent from a parent or legal guardian before submitting Photo(s) into the prize and by entering are confirming that they have permission. Parent's email and details must be submitted.
Each Photo(s) can only be entered once into the competition.
Each Photo(s) can only be entered in one category. *Khizra Foundation reserves the right to move any Photo(s) into a different category if it feels that is more appropriate.
Each Photo will be judged individually and must work as a standalone Photo.
Photo(s) that have won or been shortlisted previously in the prize cannot be entered again.
Any works initially commissioned by Khizra Foundation are not eligible for submission.
Photo(s) that have been previously published can be entered into the prize. Except if; Photo(s) have won any previous award(s)in any other competition(s) whatsoever, and/or Photo(s) that have been previously used, or are intended to be used, for any kind of commercial purposes, must not be submitted. Any Photo(s) submitted contrary to the preceding will be automatically and without further notice disqualified from the entire Competition.
Watermarks, names or other information identifying the Photo(s) creator or copyright holder, their representative, or any institutional affiliations or publications, must not be visible in the Photo(s) themselves. This information will be asked for as part of the submission process.
All Photo(s) must be accompanied with accurate captions containing all the information described in the guidance provided during the submission process. All captions and any related information must be submitted in English.
Khizra Foundation reserves the right to disqualify any submissions, not of acceptable quality or where the accompanying caption is insufficient, unclear or untrue.
Khizra Foundation's judging panel has the right, at its absolute discretion, to turn down or reject any Photo(s) or Submission(s) without having to give any notice or explanation to the relevant Participant.
Khizra Foundation's judging panel's decision is final and binding on all Participants concerning all matters relating to the Competition.
Copyright and Permissions
For the purpose of this section on copyright and permissions, Photo(s) includes Photo(s) any written captions or other text submitted with the Photo(s).
The entrant or their representative submitting Photo(s) on their behalf, must be the copyright holder or have permission from the copyright holder to submit Photo(s) to the Competition under the terms and conditions specified here.
Copyright holders retain copyright in their work.
Copyright holders of all (winning) submissions grant to Khizra Foundation a non-exclusive, royalty-free worldwide, irrevocable right to copy, adapt, distribute, perform and use in whole or part their submitted Photo(s) in any media (including social media, online and print) in connection with the operation, promotion and/or description of the prize, on a perpetual basis in connection with the prize (as described above) together with use for merchandising purposes and for any uses connected with Everyday Muslim's collecting, documenting, education, promotion and archive related purposes. When using a Photo(s), Khizra Foundation will reference the story or topic to which it relates, wherever it is reasonably practical to do so.
All photographs entered into the competition will be given the opportunity to be entered into the Everyday Muslim Archive collection on the entry form.
Copyright holders will be credited when their Photo(s) is/are used. Any failure to provide such credit shall not be deemed a breach as long as Khizra Foundation makes reasonable efforts to rectify such negligence within a reasonable period from the date of notice of such failure.
The entrant or their representative submitting Photo(s) on their behalf, warrants they have all third-party permissions and releases, necessary to have taken the Photo(s) and to publish the Photo(s), including all the relevant personal information shared with Khizra Foundation. The entrant will provide details to confirm that these permissions are in place if requested by Khizra Foundation to do so. Although, submitted entries will be assumed to have these in place as already mentioned.
The entrant or their representative submitting Photo(s) on their behalf, warrants that any material submitted is their own original work and does not infringe the copyright or any other rights of any third party.
Judging and Prizes
All judging decisions are final, and no correspondence will be entered into over these.
If a prize winner or shortlisted entrant cannot be contacted within seven days of the judges' decision, Khizra Foundation reserves the right to award the prize to another entrant.
Prizes are as stated at the time of submission.
Khizra Foundation reserves the right to exclude an entry and revoke any prize made, at any time, in the event of a breach of these terms and conditions by the relevant entrant.
Liability
Insofar as is permitted by law, Khizra Foundation will not in any circumstances be responsible or liable to compensate any entrant or accept any liability for any incomplete, late, misdirected, stolen, lost or damaged submissions arising from participation in the Competition.
If any material provided by an entrant infringes the copyright or any third-party rights, then the entrant will take full responsibility for this.
These terms and conditions and any dispute or claim arising out of or in connection with its subject matter or formation (including non-contractual disputes or claims) shall be governed by and construed according to the law of England and Wales.
The terms set out here are binding, and Khizra Foundation reserves the right to refuse or exclude any entries at its discretion.
Khizra Foundation reserves the right at its sole discretion to change the terms and conditions, make changes to the timetable, prizes awarded or other aspects of the Competition. If you maintain your Photo(s) in the Competition after the publication of these changes, you agree to be bound by those changes.
Khizra Foundation is not responsible for any misuse of Photo(s) by third parties.
If for any reason, the Competition is not capable of being conducted as anticipated, due to computer virus, bugs, tampering, unauthorised intervention, fraud, technical failures, or any other causes beyond the control of Khizra Foundation, which corrupt or affect the administration, security, fairness, integrity or proper conduct of the Competition, Khizra Foundation reserves the right at its sole discretion to cancel, terminate, modify or suspend the Competition as deemed appropriate, disqualify any Participant, and/or select winners from all eligible Photo(s) submitted before the termination, cancellation, modification or suspension. Khizra Foundation reserves the right to correct any typographical, printing, computer programming or operating errors at any time.
*Everyday Muslim is a project undertaken by Khizra Foundation. It can also be known as Everyday Muslim Heritage and Archive Initiative, Everyday Muslim or the Everyday Muslim project.