Meet the Remembering Partition advisory board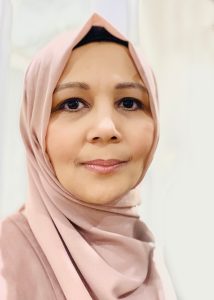 Sadiya Ahmed
Sadiya Ahmed is a Freelance Heritage Consultant. She established Everyday Muslim Heritage and Archive Initiative in 2013 in response to the lack of representation of the Muslim narrative in archives, museums, and education in Britain. There are three archive collections consisting of; oral history interviews, personal documents, photographs, and ephemera held at five archive depositories across London and the South-East. As well as a considerable resource of educational material, videos, and podcasts available on the Everyday Muslim website. Currently, she is developing a digital history map of Muslim history in Britain.
Alongside her experience in planning and managing heritage projects and fundraising, she has also negotiated collaborations and partnerships with museums, archives, academics, universities, artists, media, and community groups across Britain. She works with Oxford University, Cambridge University, Barakat Trust, Leighton House, Proudly Muslim and Black, The Greater London Authority and Muslim in Research in Britain Network on various heritage projects to amplify those histories absent or suppressed in the broader British history discourse.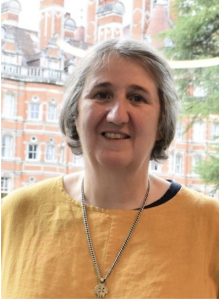 Sarah Ansari
Sarah Ansari is a historian of South Asia at Royal Holloway, University of London. Her research and teaching explore the impact of Partition over the short and longer terms. She is a former academic member of the Partition History Project and former Co-Chair of the Partition Education Project.  Her latest monograph—with William Gould, Boundaries of Belonging; Localities, Citizenship and Rights in India and Pakistan (2019)—explores intersections between localities, citizenship and rights as these played out in the years immediately following Independence and Partition.  She is currently President of the Royal Asiatic Society.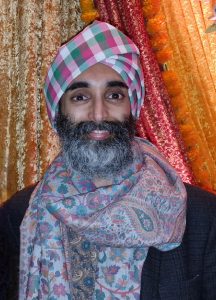 Jasvir Singh
Jasvir is a prolific community activist and leading figure in the British South Asian community. He's a practising family law barrister and a regular contributor to BBC Radio 4's Thought for the Day. He's a trustee and patron of several regional and national charities within the faith and minorities sector, including City Sikhs and the Faiths Forum for London. He is also the Co-Founder of South Asian Heritage Month, an annual awareness month which celebrates and commemorates South Asian arts, culture, history and identity. He was awarded an OBE in 2017 and a CBE in 2023 for his extensive community work.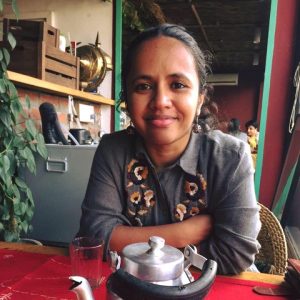 Layli Uddin
Layli Uddin is a Lecturer in  Politics and International Relations of South Asia at Queen Mary University of London. Her research examines the politics of resistance amongst marginalized groups in the context of decolonization, state formation and the Cold War. More broadly, she is interested in liberation theologies and social movements in the Global South. Layli is currently writing her first book, 'Land of Eternal Eid', offering an alternative history of the 1947 partition and the formation of Bangladesh.  Layli is an advisor to Jamhoor, a  left media organisation; Bangladesh on Record, a digital archive project; and Lokayoto Bidyaloy, a campaign and advocacy group in Bangladesh.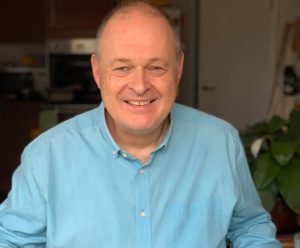 Martin Spafford
I am a retired history teacher who has taught courses including the history of partition. I and my students worked with  Everyday Muslim on several occasions. As a member of BASA I helped lobby for the inclusion of diverse histories in the curriculum, and then co-wrote textbooks and learning resources for the first GCSE courses on the history of migration to Britain. I helped with the Runnymede Trust's Our Migration Story and Beyond Banglatown projects, am a member of the Migration Museum's education committee and an Honorary Fellow of the Historical Association and the Schools History Project.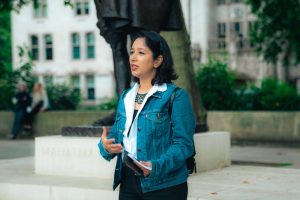 Manasi Pophale
Manasi Pophale is a creative consultant specialising in contested heritage and decolonizing spaces. She is the Creative Director of History Speak – a London based practice that engages with community groups, heritage organisations and members of the public through workshops and walking tours. She has worked in collaboration with the office of the Mayor of London, Historic Royal Palaces, Museums Association and independent theatre makers and storytellers. Find out more and get in touch on www.historyspeak.co.uk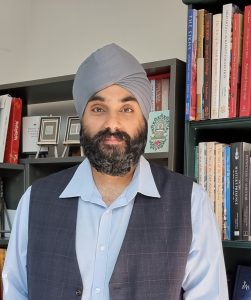 Rav Singh
The streets of London are full of history, and stories from Sikh & Punjab History are brought to life through walking tours by Rav Singh, founder of A little History of the Sikhs.
A little History of the Sikhs is a community initiative that works to translate research in modern-day Sikh history and heritage into walking tours in London, day trips in the South-East of England and study visits to destinations in the UK and across Western Europe.
The work of his team is featured on the website: www.alittlehistoryofthesikhs.org
Dr Priya Atwal is the Community History Fellow at the University of Oxford. Her specialist academic research focuses on the history of modern monarchy, empire and politics across Britain and South Asia, and she is the author of Royals and Rebels: The Rise and Fall of the Sikh Empire. Priya's research expertise overlaps with an active engagement in the theory and practice of community and public history, and she is currently building an innovative, inclusive new hub for co-produced research and public engagement activity with a range of community partners at Oxford's History Faculty.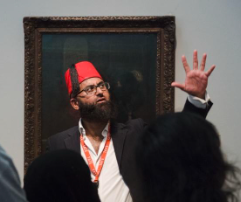 AbdulMaalik Tailor
AbdulMaalik Tailor, a convert from Hinduism to the Islamic faith, who's late mother was a Christain, he is Britain's first professionally qualified Muslim tour guide, who is the founder of Halal Tourism Britain specialising in Halal travel & Muslim heritage of Britain, with a range of inspiring guided tours in galleries, museums, on sightseeing buses together with sightseeing boats and the streets of Britain distinctively wearing his red Fez hat and attracting 1000's domestic tourists and international tourists across 40 plus different tours.
He has been commissioned to conduct an Islamic tour of Tate Britain Gallery attracting record breaking numbers. He has consulted to and taken part in Jorvik Viking Festival – one of the largest Viking festivals in the world as Ibn Fadlan, someone who interacted with the Vikings. The Mayor of London, Sadiq Khan recently congratulated him for his work in the public realm.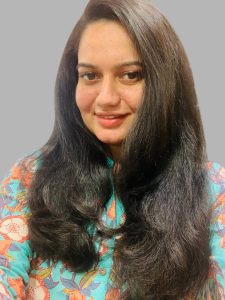 Aditi Kumar
Aditi Kumar's scholarship interrogates the role of art and culture in the formation of postcolonial nation-states and national or regional identities of the Global South. In particular, she has worked to redefine the intellectual scope of history as a discipline, with reference to the South Asia and diaspora communities in Europe specifically in the UK.
She is presently a postdoc fellow at the Warwick Interdisciplinary Centre for International Development, University of Warwick. Through her ongoing work on diaspora communities, she aims to reconceptualise Partition of British India as an ongoing and unfinished aspect of colonisation which underpins contemporary international conflicts.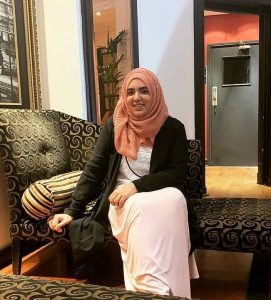 Samra Abbas
Having followed the amazing work done by EMHAI I chose to join as a volunteer in early 2023, working with a fantastic team of individuals to create the EMHAI ten-year Impact Report. Coming from a healthcare background, I have had the opportunity to engage with a plethora of people from Britain's multicultural communities. Growing up as a third generation British South Asian I have grown up with tales about Partition and the struggles to integrate into society. I am excited to work with the team at EMHAI to honour the lives and stories of generations of South Asians.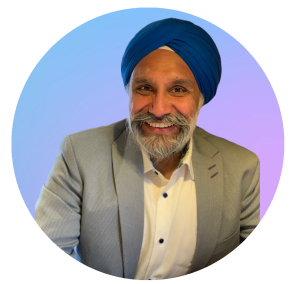 Bhupinder Singh Bhasin
Hotelier/Property Developer
General Secretary of the Pothohar Association UK
Trustee of the Inter Faith Youth Trust.
Producer of the Children of Partition documentary and the Rekindling Pothohar Exhibition exploring the origins of the Sikh community in the Pothohar region of West Punjab and how this community was dispersed after the Partition of India. The Association organises an Annual Lecture and various events such as the Punjabi Musical Mela. ThePothohar.com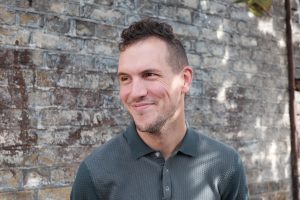 Chris Moffat
Chris Moffat is Senior Lecturer in South Asian History at Queen Mary University of London. He is the author of India's Revolutionary Inheritance (Cambridge University Press, 2019), a pathbreaking study of the afterlives of the anti-colonial revolutionary Bhagat Singh (1907-1931). Chris is currently completing his second monograph on architecture and history in Pakistan, titled Learning from Lahore. His research revolves around questions of heritage, commemoration and the 'public life' of the past.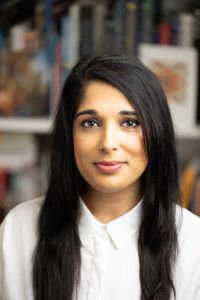 Shireen Ali-Khan
Shireen Ali-Khan; engagement specialist, founder, public speaker, podcast host, trainer and workshop facilitator who is passionate about people and the human experience. Her personal style of relatability and authority sets her apart from others. Creating a safe space to delve deep into the hard topics such as mental health, inclusion and diversity, stakeholder engagement and leadership, Shireen takes participants on a journey to success.
With a background in project and programme management, engagement, governance and impact assessment and believes in creating pathways for learners where they can demonstrate their learning in a safe environment.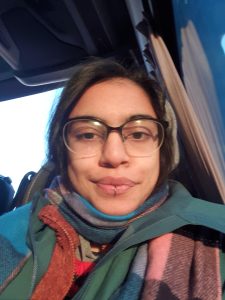 Urussa Malik
Urussa Malik is based in Manchester and West Yorkshire, working and writing in theatre, TV, film and poetry translation! Trustee for Bradford Producing Hub and working in the museum sector front of house and in community spaces.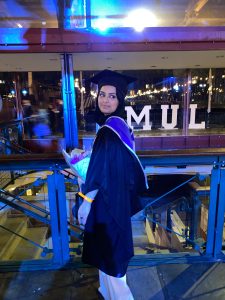 Mazna Khan
I am a History graduate of Queen Mary University of London and currently work as a Policy Advisor. My dissertation revolved around the narratives of Partition in 21st century British discourse and it highlighted the dark legacies of partition in the UK and popular media. It argued that the most useful way to bridge the gap within the South Asian diaspora was for honest teaching of partition and for individuals to challenge narratives and preconceived biases they have grown up with. 
Hassan Vawda
Dr Priya Atwal 
Shahed Saleem
Chetna Kapacee
Chan Chowdhry
Aditi Anand
Dr Sarıya Cheruvallil Contractor
Afzal Khan
Sabrina Azim
Sibia Akhtar
Saarah Ahmed
Khizra Ahmed
Nidah Ahmed