Stories from the Archives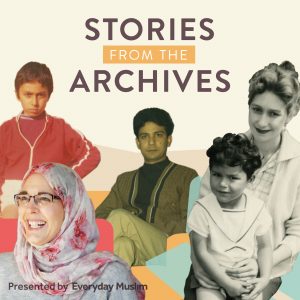 In this first series of

Stories from the Archives

, we delve into a selection of oral histories in the Everyday Muslim collection to bring you snapshots of Muslim life in Britain from the 1950s through to the present day. From first Christmases sat at a church organ in Whitby and expeditions in Barnet searching for chilli peppers to the establishment of community organisations and encounters with glaring racism, the episodes follow the lives and experiences of Muslims who call Britain home.
Other episodes include topical discussions and recordings from conferences, poetry recitals, and panel discussions.
Scripts by Yasmeen Arif

and

Esmé Partridge
Narrated by Esmé Partridge
Edited by Fatimah Amer
Podcast Music Licence and Attribution
Music:

Back Turn by Shaolin Dub.
New episode fortnightly every Tuesday.
---