In her memoir of her late father's life – A Voyage from Kashmir… Meri Zindagi Ka Safar Nama – Bradford-based author Aamnah Rahman discusses the role of soldiers from the commonwealth during WWI and WWII and their services to the British Empire and then the subsequent impact of immigration to the United Kingdom. By highlighting an alternative perspective from South Asian culture and history, she has highlighted a largely untold story that is so important for youngsters to understand and connect to their heritage. This is why changing the traditional narrative is necessary for Commonwealth history needs to be taught in the UK school curriculum. She explains her views below: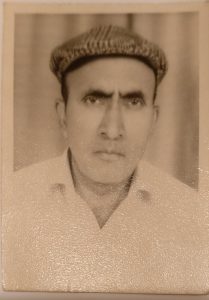 Why did I write this book?
In my experience, most British military history textbooks, TV documentaries or programmes, exhibitions etc. that I have read, seen or attended usually have featured the role of largely White British soldiers. The contribution of the military from the Commonwealth and its services to the British Empire has not been highlighted to its true extent; it's a fundamental missing part of history.  Hence, why I like many others support the need for Black and Commonwealth history to be taught in the British school curriculum. Whilst my initial intentions for writing were to preserve family history and relatability for people of similar backgrounds. I had hoped that young readers would engage in this personal narrative, one man's story to understand this unfamiliar aspect of history.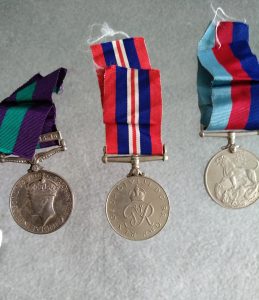 There are many mediums to express experiences, thoughts, emotions, feelings and so on. Writing for me is a mechanism of collating my sentiments, but it's also cathartic – much can be revealed.  It is also a method of getting a viewpoint across clearly and articulately which hopefully can help others to understand another's perspective. If you have a story to tell and feel passionate about it, writing can be a key tool to get that message across to others. It can be the change to drive equality and social justice.
Biographies are usually people for famous people or those who have excelled in their fields or become rich.  Fictionalising my father's story almost felt disrespectable as if I was disregarding his experiences, so I decided to write his memoirs as they were and use them as a mode to express these sentiments on behalf of my parents and their generation. I'm hoping that writing in this simplistic everyday language will engage a wider audience and raise aspirations for readers to document their family history.
My father's generation's experiences of services to the empire and immigration to the United Kingdom (UK) were vast and varied. However, the stories highlighted that I have come across were usually of educated people such as military officers, politicians, royalty, doctors, academics, business people, philanthropists etc. who have contributed, settled, thrived and integrated well into this country. I'm sure it wasn't all plain sailing for them either as they would have experienced hardships too, but to me, these people were already advantaged as they spoke the language, had wealth and managed to figure out how the system worked.
My father like the vast majority of first-generation immigrants was an ordinary man from a rural background. He was not highly educated or skilled but like most others just wanted to come to the UK to make a better life for himself and his family. His main motivation to migrate was for better health – economic stability was a secondary factor. At times he and his fellow migrants endured great hardships through the experiences of migration and acculturation, but they were also the subjects of unwanted racism and prejudice. It left them bewildered and feeling demoralised at the treatment they were being dealt with at the hands of the nation that invited them to come and live here. Although much of this wasn't vocalised, this first generation of migrants didn't have a choice to return home; they had to get on with life in this country. I witnessed and sensed this dismay and disappointment of the people around me as a youngster, but it wasn't until later years when I endured experiences of racism that I fully understood the predicament of my parents and their generation.
Abdul Rehman (bottom left with his cousins).  Picture courtesy of Yorkshire Archive
Why is it important to document?
Alongside understanding our history and perspectives which leads to knowing who we are and where we come from, experience tells us that having a broader knowledge base enhances the understanding, sense of self and belonging and appreciation of others. Every family has its own story, which can be told to keep their heritage and understand where people come from and who they are.
True, diverse and lived experiences can be powerful platforms to re-set narratives and develop an understanding of untold versions of history. Increasing the knowledge base will empower people (especially youngsters) with skills such as understanding their history, contemplation and reflection to extract details that either parallel or differ from previous knowledge.
The publication process has not always been straightforward, there were several knockbacks so as a forewarning to readers and budding writers, I should make it clear to people to be prepared to take on the obstacles and challenges.
Read Aamnah's book and follow her on Twitter @AamnahRahman
Author – Aamnah Rahman